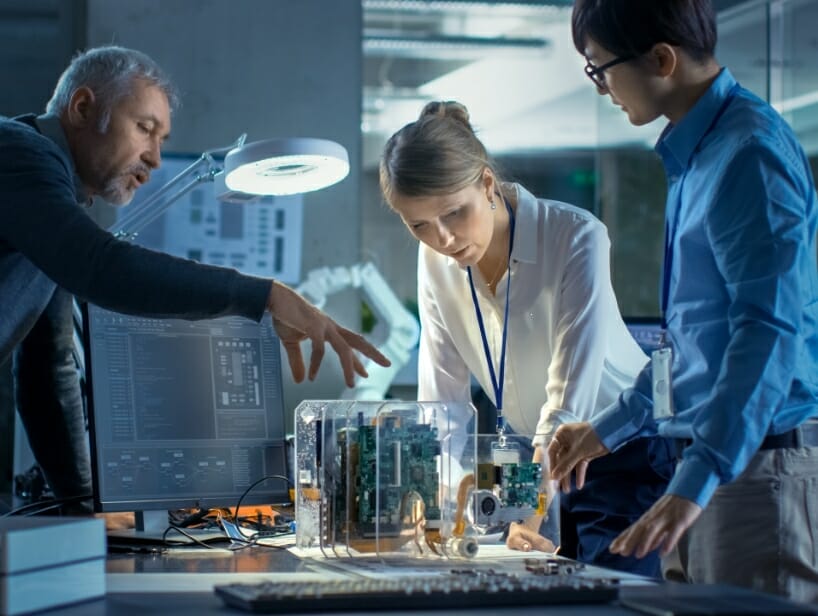 The realization of the potential benefits of quantum computing to a variety of research computing paradigms and to society as whole is a tantalizing prospect. Certain research computing paradigms, such as optimization problems and search and factoring algorithms, are reaping the advantages of computing approaches influenced by the implementation of quantum mechanical principles. Development of hardware based on the same is producing novel compute environments using trapped ions, superconducting transmons and photonic elements. Discovering the ways in which quantum computing ideas and manifestations can integrate with current classical systems to enhance computation as a whole is a central focus of the Quantum Collaborative. Uniting industry, academia and national laboratories toward advancing high-performance computing is one example of the Collaborative's aspirations to leverage quantum techniques to solve those most elusive of global challenges.
Acknowledgment Statement for the Quantum Collaborative
Publications/proposals/projects/research using resources provided by the Quantum Collaborative are requested to include the following acknowledgment statement:
The Quantum Collaborative, led by Arizona State University, provides valuable expertise and resources for this (research/proposal/publication/project). The Quantum Collaborative connects top scientific programs, initiatives, and facilities with prominent industry partners to advance the science and engineering of quantum information science.
Contact us to find out how you can engage with the Quantum Collaborative